Targa Telematics, which began as a brand dedicated to telematics for corporate vehicle
fleet management, was established as a company in 2016, incorporating the professional
expertise and technologies of the previous Group companies, Targa Infomobility and Targa Drive.
It develops and supplies complete B2B telematics solutions for the company fleet sector
of the automotive market: Fleet Management, Asset Management, vehicle and personal
safety – stolen vehicle recovery, emergency call services – Telemetry, insurance telematics, and Car Sharing.
Thanks to their flexibility, Targa Telematics' solutions and services are applied in various
market segments in addition to short and long term rentals, including fleet management in airports,
construction, logistics and transport, utilities and security companies.

Founded in 2001 within the ELDA Ingegneria Group UBIEST operates in the Internet of Things segment and is specialised in the integration of mobile technologies, hardware and sensors for the development of IOT applications, mainly for the Internet of Cars, Smart Cities and Smart Mobility.
It is also present with its proprietary web-based technologies in other markets, including geomarketing, call centre solutions, car and personal geolocation, navigation and mobile applications.
AWARDS AND RECOGNITIONS:
2008: Winner of the Navteq Global LBS Challenge with the UbiSafe personal tracking product
2010: Winner of the BlackBerry Partners Fund "Super Apps" Developer Challenge with UbiNav, an off-board navigation app for smartphones
2012:  SFR chooses UbiEst as a partner for its LBS services platform
2015:  Enel Top 100 Innovative Companies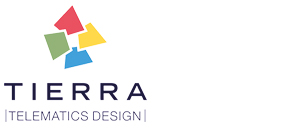 A joint venture established in 2008 by Topcon Positioning Systems, Inc. – a world
leader in the development and production of precision positioning equipment – and Divitech SpA.

It develops fully tailored telematics solutions for the remote management of vehicles and equipment in industry, construction, agriculture and land surveying, both for the OEM market and the after market sector.
With its exceptional technical expertise, Tierra provides telematics solutions to support the entire production chain. The company's highlights include the development of custom OEM solutions, worldwide service coverage and the support of a highly qualified team of senior developers.

The company began in 1997 as a spin-off of the 'Telematics' department of S.E.P.A., the technology laboratory of the FIAT Group, and became part of the ELDA Ingegneria group.
Since then, Divitech has been developing advanced telematics, tracking and fleet management solutions, and creating management and mapping applications for high-profile client-server and Web environments, both for public administration and the private sector.
Its advanced expertise and reliability have produced excellent results, particularly for the Public Safety sector.